5 fantastic ideas to reconnect with nature 
We live a fast-paced life, where technology has become our life support system. 
Between work, school, commuting, taking care of daily chores, watching TV, and mindlessly scrolling on social media, the average American spends 93% of their life indoors. 
According to the Environmental Protection Agency, only 7% of our entire life takes place outside. Yikes!
Reconnecting with nature can have numerous benefits, including health-wise. It can relieve stress, declutter your mind from unnecessary noise and help you focus on the present, it can boost your immunity and energy levels, and it can help you sleep better. On top of that, it can be a fun way to spend quality time with your family. 
It's time to put down that phone, close all your social media apps, grab your camera, night vision goggles, or a rangefinder and get out of the house. Or better put: it's time to wake up and smell the roses!
1. Enjoy breathtaking sunsets
This is a simple yet soul-soothing activity. There's no purer way to reconnect with nature than to sit on the grass and watch how it unfolds itself in front of your eyes. The vivid colors of a sunset cast a magical glow all around you, and you'll find that it's the best time for reflection and for some soul searching. You'll leave relaxed and with your batteries charged. 
2. Go hiking
If you're feeling adventurous, go on a hike with your friends or family! Your kids will enjoy spending time outdoors learning about different plants and animals. It's a wonderful way to get some exercise, breathe in some fresh air, and organize your thoughts.
Studies have shown that children who spend time in nature grow up to have a more active lifestyle and are more likely to protect the environment as adults. 
3. Stargazing on a clear night
On a starry night, take your partner by the hand and enjoy a romantic night stargazing (or an educational one if the kids join you!). Try to find a location with little or no light pollution, preferably on top of a hill or close to a forest. Lay back on a blanket and watch the stars. See if you can recognize any of the constellations. If you plan your outing during a meteor shower, like the Perseids or the Leonids, you'll increase your chances of seeing a falling star!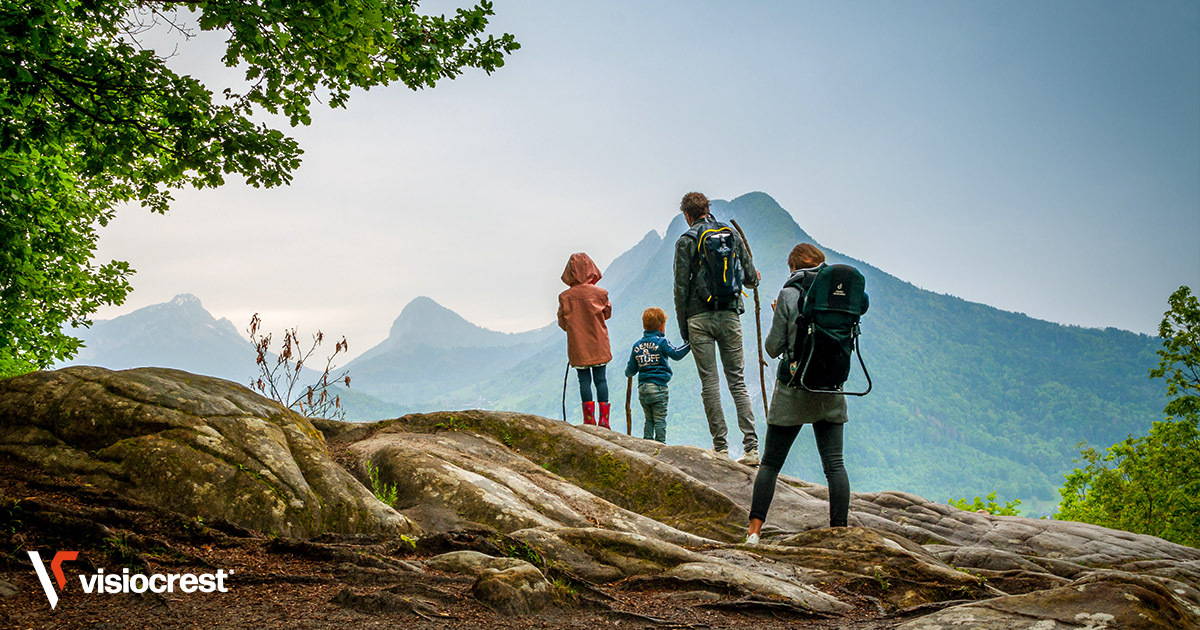 4. Fishing with the family 
Start a lovely, family tradition that could be passed down from father to son. Going on a fishing expedition is a great way to connect with nature, spend quality time with your children, and teach them about patience and endurance. You could even try night fishing as long as you pack a good pair of night vision binoculars. 
5. Tell stories around a campfire
This one is a classic outdoor group activity. Huddle around a campfire with some friends and tell tales, sing, or just enjoy a peaceful night together. You don't even need to wander too far from home; it can easily be done in the safety of your own backyard. 
What other activities do you enjoy that bring you closer to nature?